Welcome to our Bavarian Open Poomsae!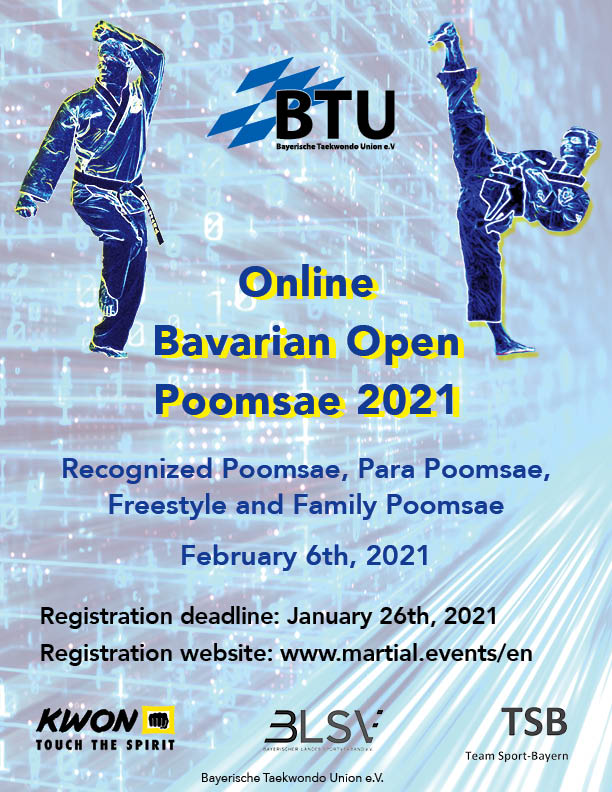 We are looking forward to welcoming you to our first Online Bavarian Open Poomsae Championships in 2021.
Go to Latest news

Every year the Bavarian Taekwondo Federation (BTU) organise an international tournament at the beginning of February. This tournament normally takes place in a city in Bavaria/Germany. But in 2021 - due to the Covid-19 pandemic - the championships will be held online and are open for everyone worldwide.

Registration is open now!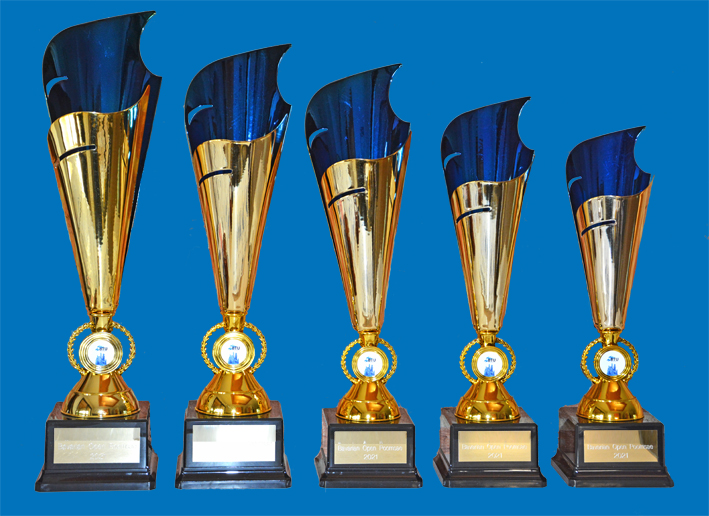 Online Bavarian Open Poomsae 2021
February 6th, 2021
Livestream on YouTube
Registration on www.martial.events/en/events/online-bavarian-open-poomsae-2021
Registration deadline: January 26th, 2021
Outline can be downloaded here.
Recorded Videos will be uploaded here.
Instruction for video upload can be downloaded here.